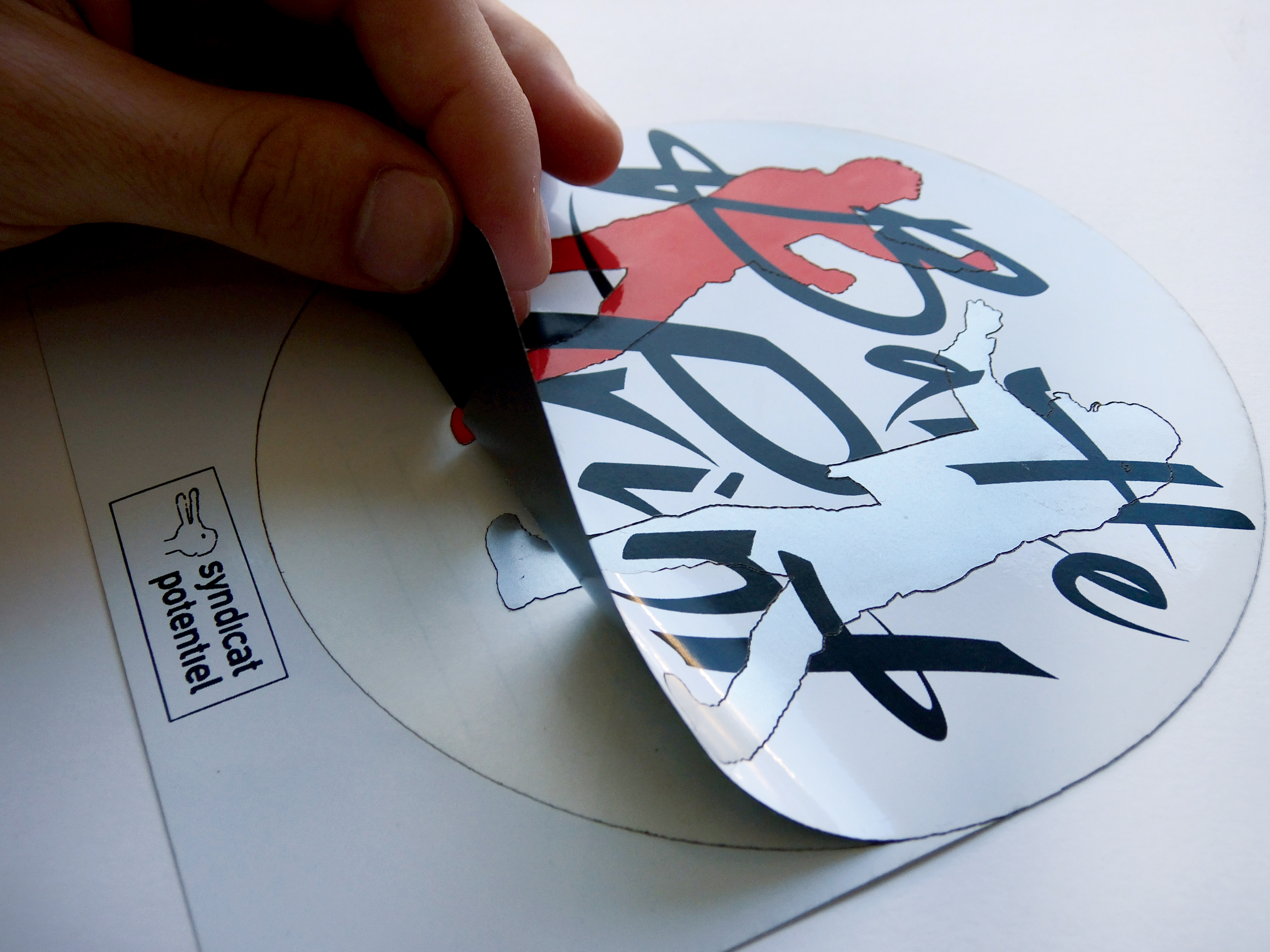 FR
Charles Kalt, artiste éditeur et Didier Kiefer, plastitien, s'affrontent dans un combat esthétique intitulé Battle Print.
La rencontre s'est déroulée courant 2013 en deux matchs, aller & retour de 2 x 8 rounds.
Le principe étant un affrontement plastique sur papier entre 2 artistes s'exprimant à l'aide des médiums liés aux domaines de l'impression.
Pour ce projet, je devais réaliser une "typographie logotype" et le carton d'invitation de l'exposition.
La typographie devait donner lieu à une installation éphémère permettant aux spectateurs d'imprimer eux même l'espace de leurs pas lors du vernissage de l'exposition en Novembre au syndicat potentiel de Strasbourg.
EN
Charles Kalt, artist/art editor face to Didier Kiefier, artist into an esthetic battle called "Battle Print".
They made this battle during year 2013.
They had to fight each other on paper with printing technics and skills.
I had to make a typography for them and the invitation card for the exhibition.
I made an "ephemeral installation" that allowed visiters to print the space by themselves for the exhibition that took place in the "syndicat potentiel" in Strasbourg.
http://www.charleskalt.fr/document/battleprint/Battle.html