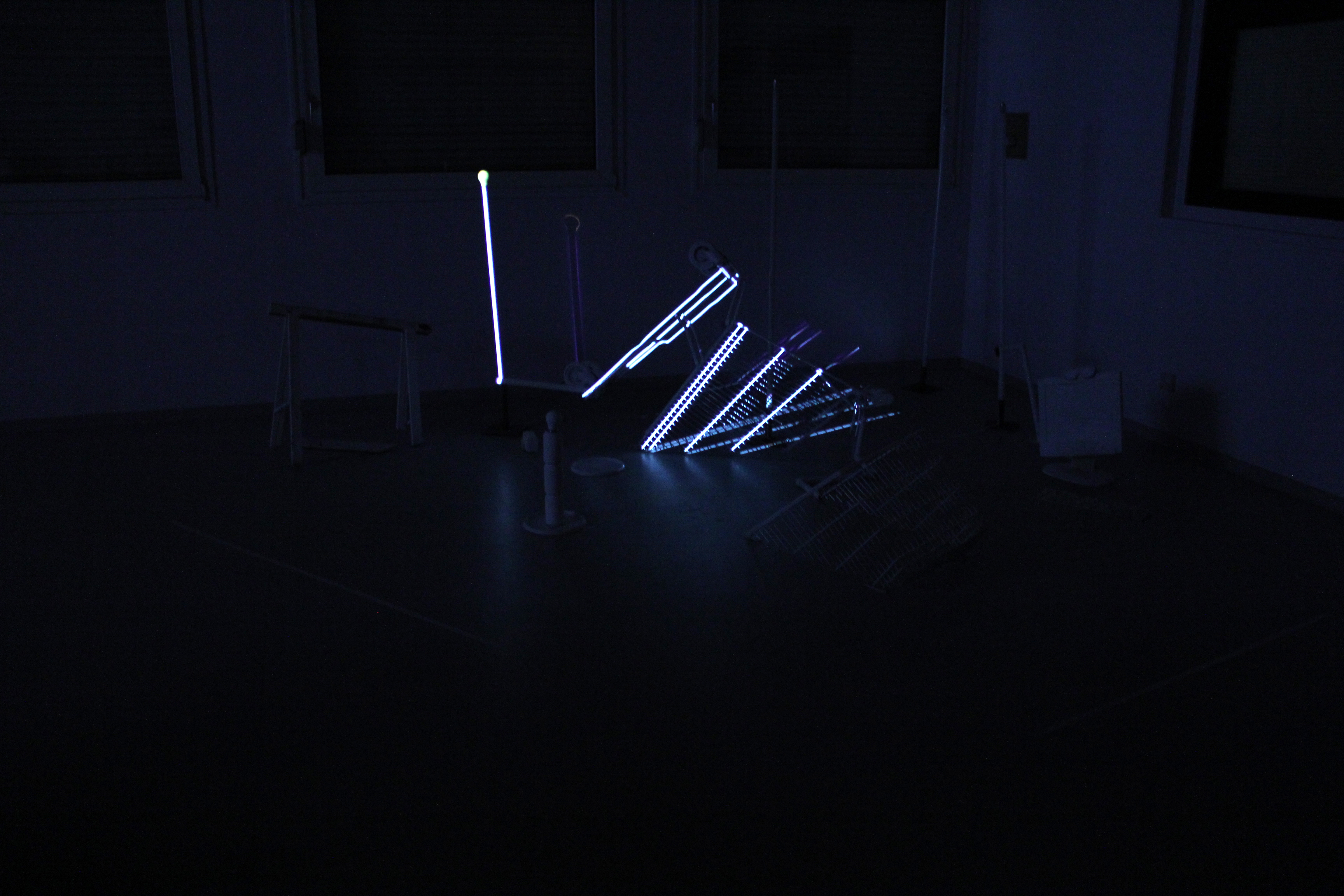 FR
Installation présentée à l'occasion de Tranche de Quai 2015 à la suite d'un workshop avec Romain Tardy, artiste travaillant la vidéo et plus précisement la projection videomapping.
Avec Maxime Sattler, nous avons décidé de redonner vie à des objets usés, hors services (caddie, ampoule, écran d'ordinateur...) grâce à cette même technique de projection.
Ici, la technologie et l'obsolescence / l'usure se mélangent et se complètent.
EN
This project took place in "Tranche de Quai 2015" after a workshop lead by Romain Tardy, a videomapping artist.
Maxime Sattler and I we decided to work with used materials / out of service (caddy, screen, phones, bulb..) and give them a new life thanks to this videomapping technic.
Here, technology and obsolescence help each other and complete themselves.
Music : Philippe Mion - L'image éconduite (remixed)