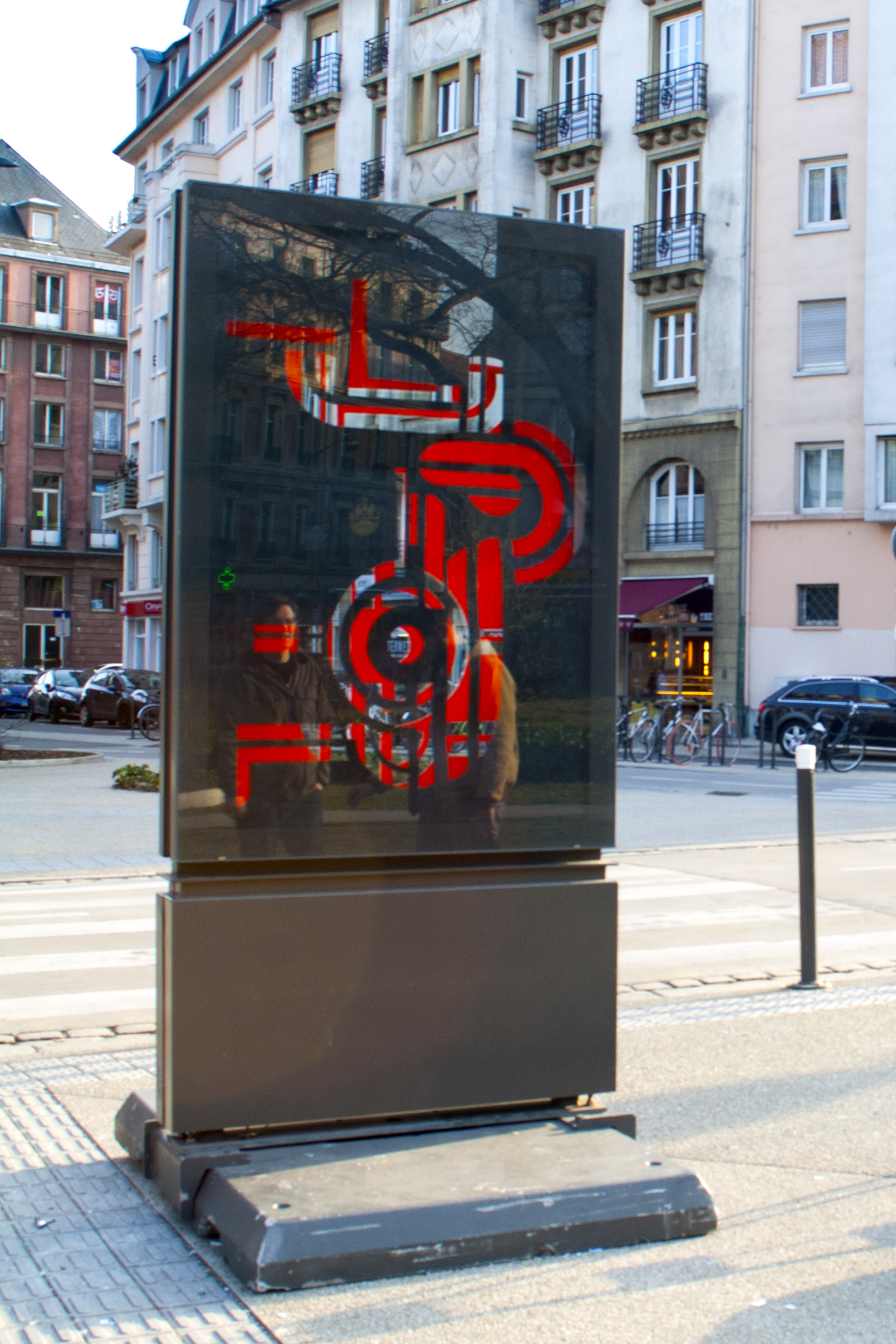 FR
Interventions artistiques disséminées dans l'espace public de la ville de Strasbourg, 10 panneaux publicitaire MUPI JCDecaux sont investis par des étudiants et des professeurs de la HEAR, Haute École des Arts du Rhin du 18 au 30 mars 2015.
Ici, un travail sur le thème "Janus", dieu romain des commencements et des fins, des choix, du passage et des portes représenté par deux faces. J'ai conçu cette installation en me fondant et en retravaillant la théorie des trous de ver : objet hypothétique qui relierait deux feuillets distincts ou deux régions distinctes de l'espace-temps et qui se manifesterait, d'un côté, comme un trou noir et, de l'autre côté, comme un trou blanc.
EN
Artistics' interventions through public's spaces in Strasbourg city, 10 signboards MUPI JCDecaux are taken by students and teacher from the HEAR, Haute École des Arts du Rhin from march the 18th to the 30th 2015.
Here, the main theme was "Janus", god of beginnings and transitions, and thereby of gates, doors, doorways, passages and endings. I made this installation thinking in my own version of the wormhole theory : A wormhole is a hypothetical topological feature that would fundamentally be a shortcut through spacetime.
A wormhole is much like a tunnel with two ends, each in separate points in spacetime.